The SRS warning light on the dashboard is on.
The AIRBAG OFF on the center console is on.
What is the reason? What is faulty on a car? The seat occupancy sensor?
---
 In order to answer this question, we need the following information:
The make and model of a car and it's manufacturing year.

Car version: European or USA


VIN number

The number of the airbag control unit - look at the picture below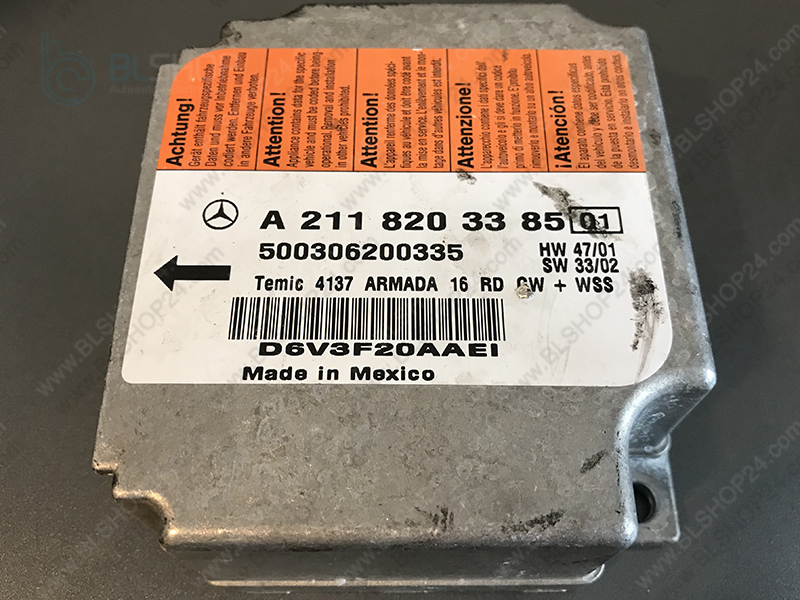 5. Which diagnostic machine was used to read the faults. Attention! We need faults descriptions from diagnostic machine, not messages displayed on the dashboard!!! Look at the pictures below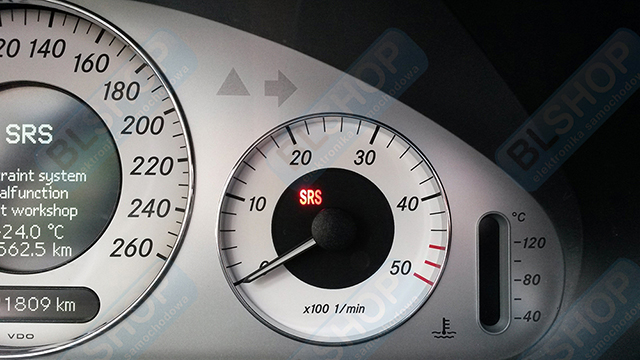 The picture does NOT show faults from airbag control unit!!! This message indicates only that there is a malfunction in the SRS system - now you need to find out which exactly parts cause the problem.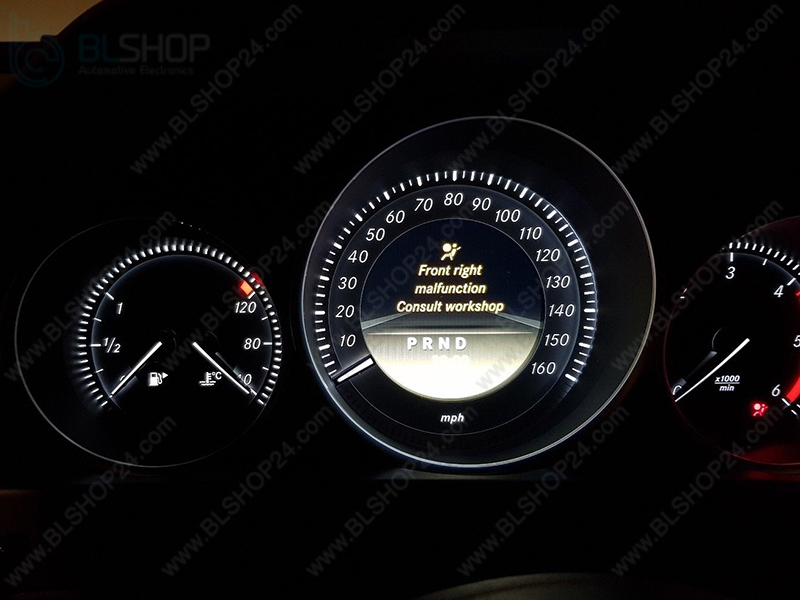 6. The exact codes and their descriptions. Basing on the information that "the airbag light is on" we will not be able to tell you what is faulty on your car and how to resolve it. Unfortunately, mainly we receive only such messages from customers. Please remember that we answer your message baasing only on what you've written, not having the access to a car.
---
The correct diagnostics (with the use of a good diagnostic machine, preferably Star Diagnosis) should be performed as below:
1. Seat occupancy sensor connected to a car - read codes from the airbag control unit. We need the faults which were stored in the control unit before resetting them - don't reset the codes before saving them!
1.1. Reset and then read the codes.
2. Seat occupancy sensor disconnected from a car installation, emulator not connected - reset and then read codes.
3. Seat mat emulator connected to the car installation - reset and then read codes.
It follows from the above that we should receive (preferably pictures) 4 sets of faults in different configurations (points 1, 1.1, 2, 3) - if there are more codes, we need to get pictures of all the faults. By sending only a few, not all, codes you waste your and our time. Only after receiving such data we are able to help you solve the problem.
The example of fault codes from the airbag control unit on Mercedes W211, read with the use of Star Diagnosis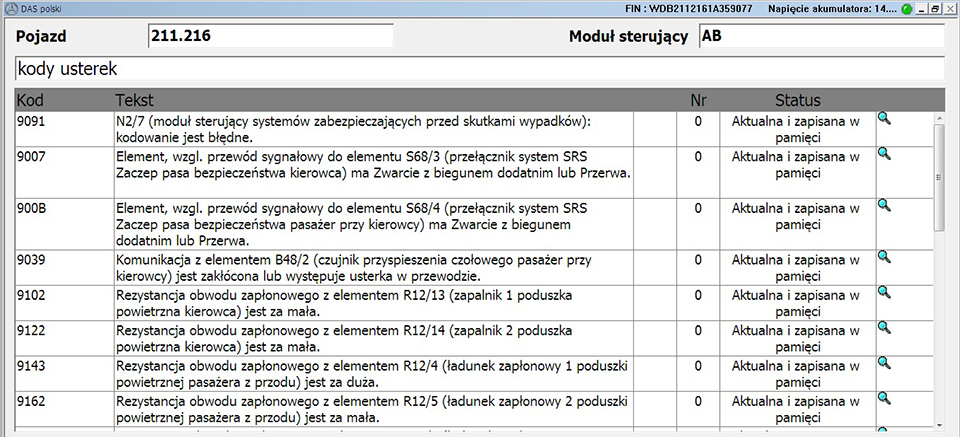 The typical faults of the seat occupancy sensor:
Incorrect coding

short input to the ground

Incorrect signal

Related article:
https://shop.blshop24.com/srs_bmw - check what can be faulty on your car